Folder Menu
From SNIPER Systems
When you have logged in to the system using your credentials, you will start with folder menu. Folder Menu contains the main component and functions of the system.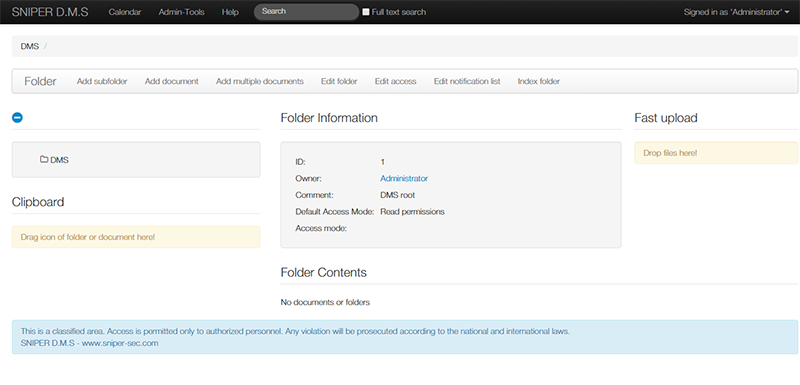 Menu Item:
Add Sub-Folder: Adding a sub-folder to the folder you are at the moment.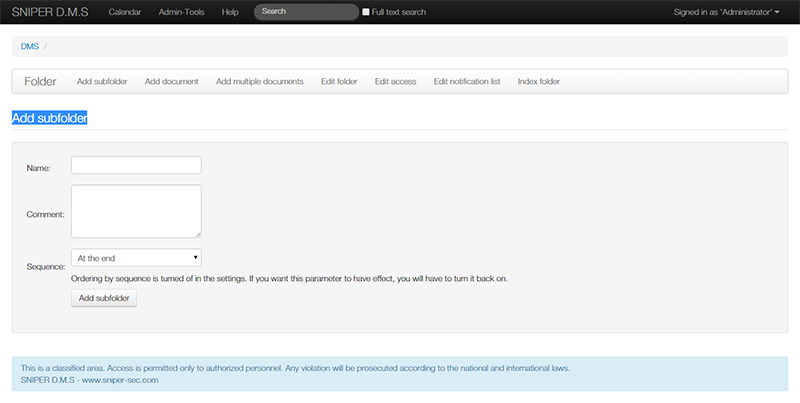 Add Document: For More Information visit: Document Parameter
Add Document: Uploading multiple documents.
Edit Folder: Editing current folder basic information.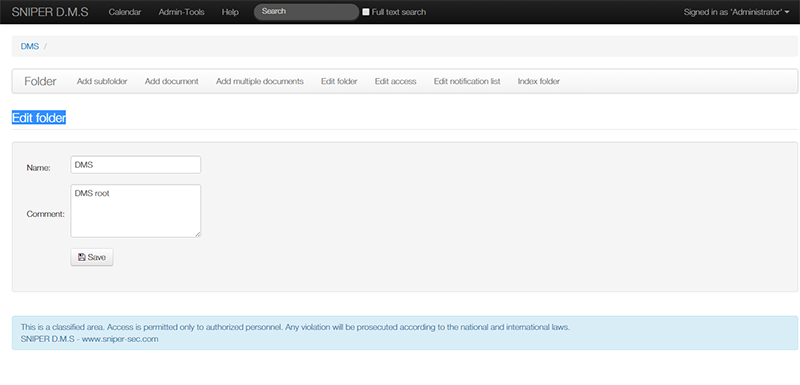 Edit Access: Managing folder permissions. You can grant users access privileges. There are 4 different types of permissions:

No access
Read Permissions
Read-Write Permissions
All Permissions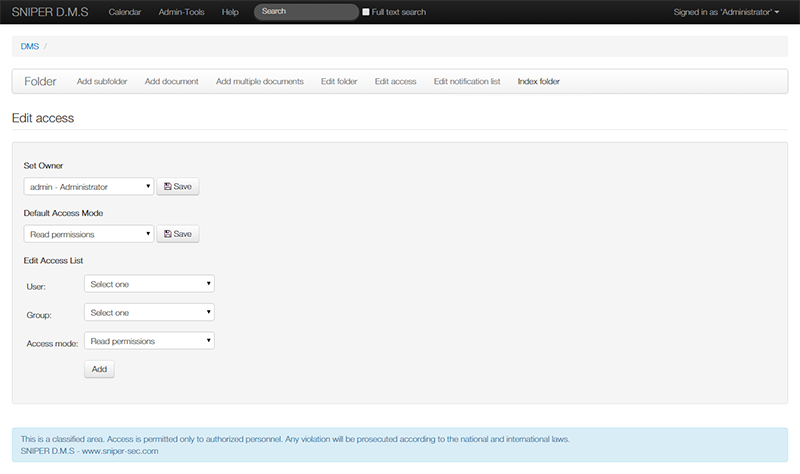 Edit Notification List: Sending a user or a group of users notifications when folders or documents added or modified.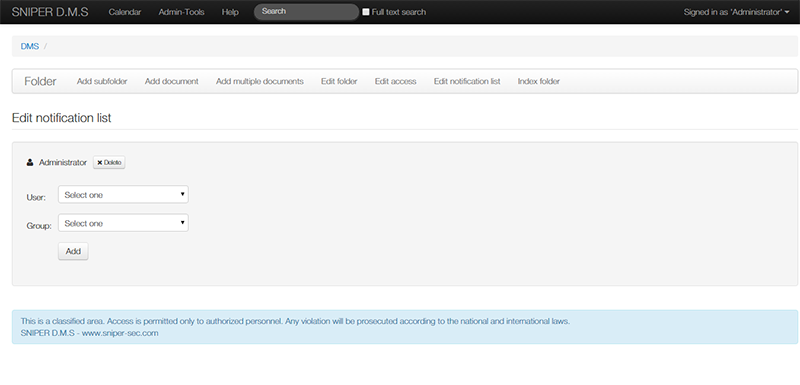 Index Folder: Updating folder indexing for search functions.