Overview
From SNIPER Systems
To access the Document Management System, you first need to login using your credentials. Login is convenient and secure.
Login
Once you open your Internet browser and navigate to the system URL, you will be asked for first-level username/password.
Warning: Please note that, entering an incorrect username or password for more than 3 times, Will lead to system IP blocking. Please make sure that you entered them correctly.
After you enter username/password correctly, you will be redirected to the authentication screen. Use your account username and password here.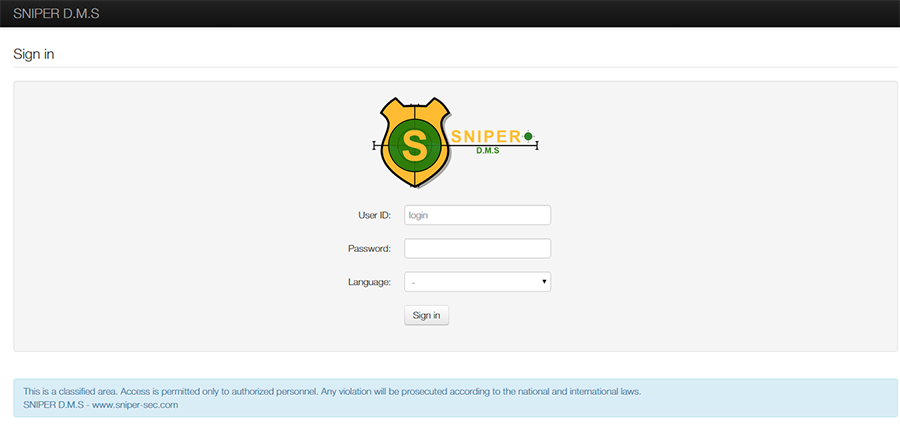 Home Screen
After you Login to the system you will see the following screen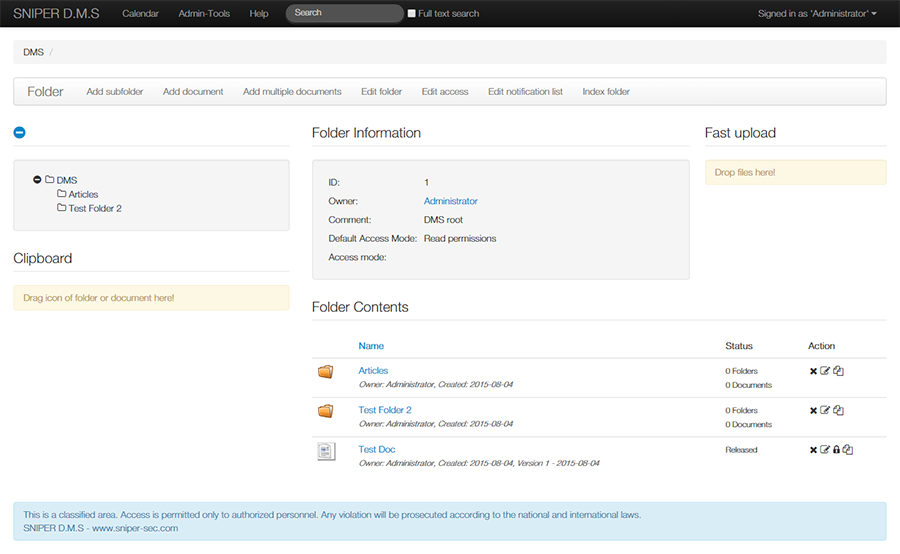 Top Bar
Admin-Tools (will appear only if you are an admin): In this section you can add / edit system parameters.
Help: Tips about the system usages.
Search: Each document allows the inclusion of a description and some keywords. Description and keywords are used for search functions. Pressing the search button without entering any word, will redirect you to the advanced search page.
The last item to the right is your username. It has a sub-menu that contains your account information. For more details: User Menu
Main Menu
This section will familiarize you with the main components of the user interface and explain their basic functions. The main screen gives you access to folders/files Management. It consist of: Hierarchical Folder View (tree structure), Folder Information that contain information about the current folder, Fast Upload area which you can use for uploading files by dragging and dropping them into this area, Clipboard which is used to store files temporary from the system, Folder Contents which display content of the current folder.