SNIPER IMDG Portal
From SNIPER Systems
What is the International Maritime Dangerous Goods Code (IMDG)?
The International Maritime Dangerous Goods or IMDG Code was adopted in 1965 as per the SOLAS (Safety for Life at Sea) Convention of 1960 under the IMO. The IMDG Code was formed to prevent all types of pollutions at sea.
The IMDG code also ensures that the goods transported through seaways are packaged in such a way that they can be safely transported. The dangerous goods code is a uniform code. This means that the code is applicable to all cargo-carrying ships around the world.
SNIPER IMDG Portal
Login
Once you open your Internet browser and navigate to the system URL, you will be redirected to the login screen, Use your account username and password here.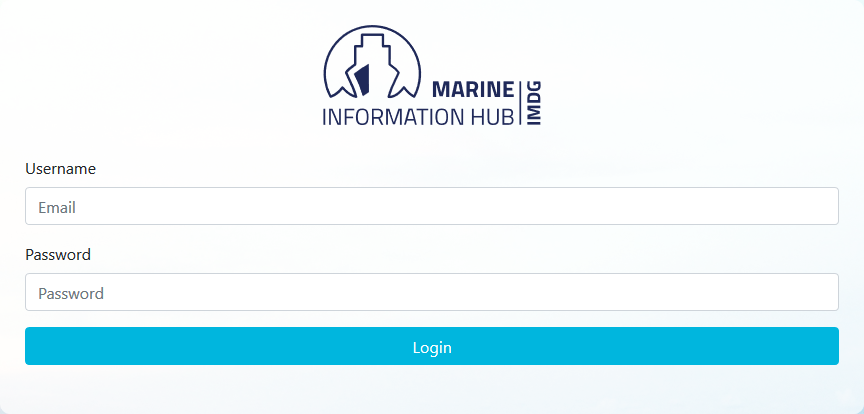 Dashboard
The first page after the login is the dashboard. It contains a basic overview of the account with several statistics like Total Users, Total Portal Search, Total API Search and licenses validation date.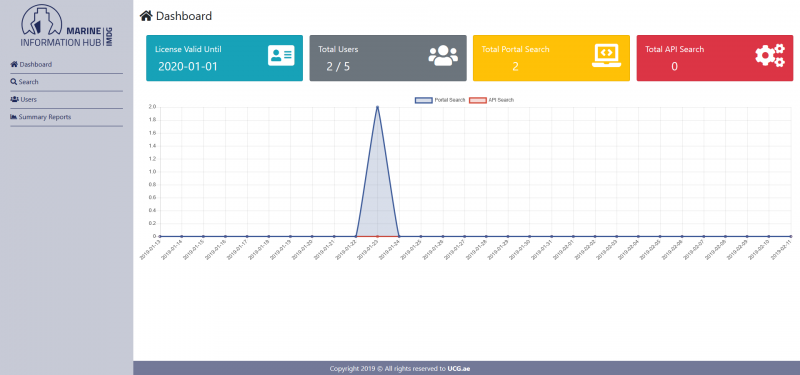 Dashboard Title Bar
The Title Bar at the top of the Dashboard is for quick links and your account settings.
wiki icon for help.
Support to report any issue with the system
My Account that allows you view your account summary and update your password
Dashboard Side Menu
The left menu contains the most important aspect of the application as it features the most important aspects of the system.
Dashboard
Search
Users
Summary Reports
Search
using this page you can search for any UN NO. and get full information about it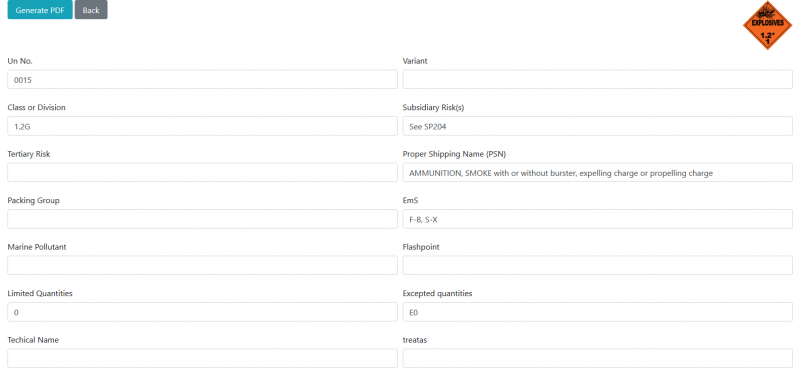 Users
This page allows you to add new users under your account users should have a valid email on a registered domain in our system also each user can have its own token to use our API.